WiVi coming March 25 - Discount tickets for IGGPRA members!
March 25, 2020
All Day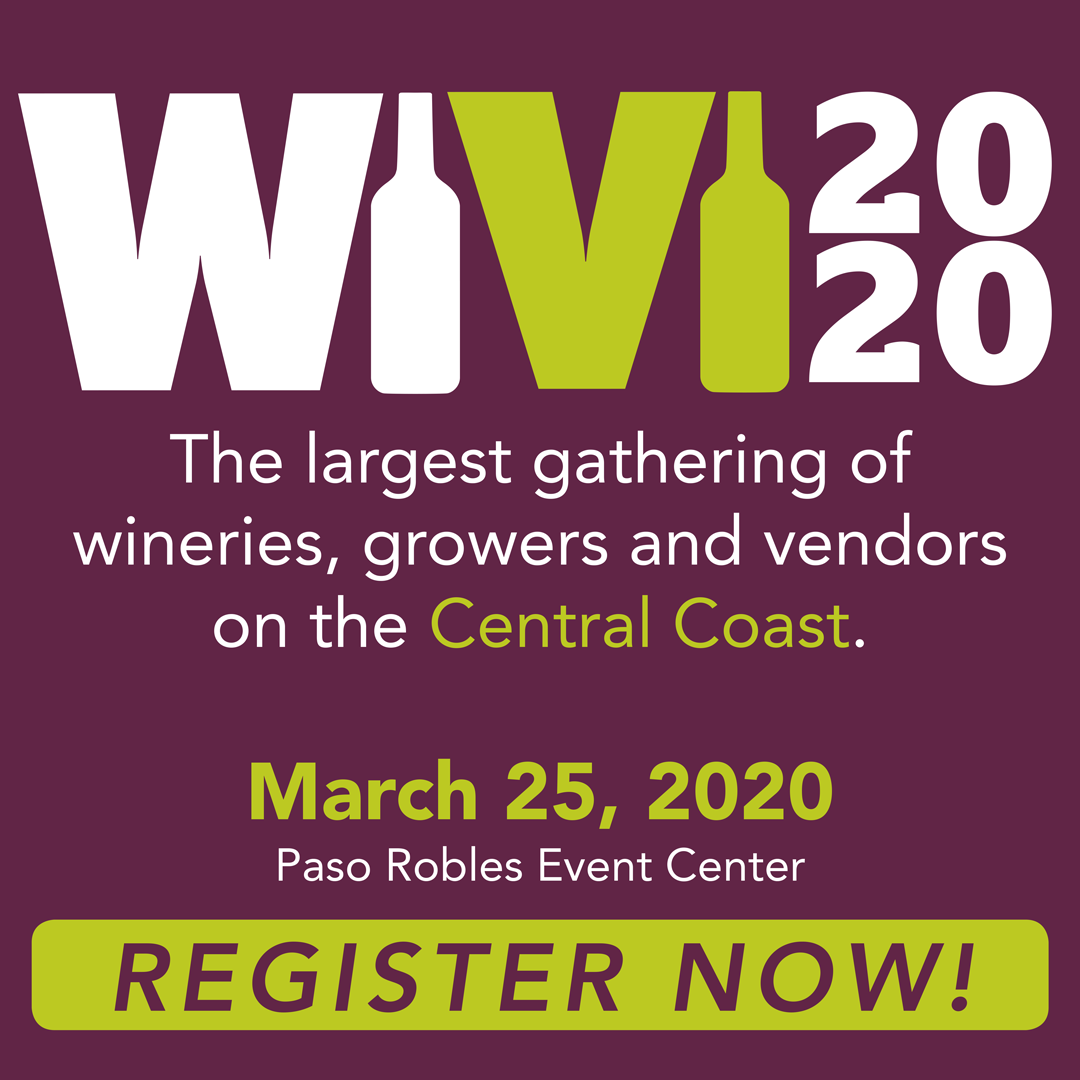 WiVi Central Coast, a one-day conference and tradeshow featuring sessions by top industry leaders on regional viticulture, enology and DTC topics, will be held on Wednesday, March 25, 2020 at the Paso Robles Events Center.
This premier wine and viticulture symposium and trade show is now the largest wine industry event south of San Francisco, WiVi boasts 45,000 sq. ft. of exhibit space with nearly 200 exhibits and hundreds of new products, product demonstrations, educational seminars and networking opportunities for winemakers, grape growers, winery owners and managers.
A special discount is available to IGGPRA members. You can receive a tradeshow pass or a discount to the entire event. Click on the Regiter Now link below to find the discount code. You will need to login using your email and IGGPRA member password. You will not purchase the tickets on the IGGPRA website. You will need to go to the WiVi website (link included), add the discount code and buy your tickets.
« Back to Events