Harvest Hoedown!
September 25, 2021
After missing a year due to the Pandemic, the Independent Grape Growers of Paso Robles Area (IGGPRA) is excited to announce the resumption of its annual Harvest Hoedown and the historic Loading Chute in Creston. The event will be set in the stage area behind the restaurant and feature one of the most popular country western bands in the area.
Hosted by IGGPRA, for our members and their guests, the evening will be including a great BBQ dinner, appetizers, and plenty of wine. There will be live music and dancing to give those cowboy boots a workout! Tickets are $25 for members and $35 for guests until September 1st. Starting September 2nd, tickets are $35 for members and $45 for guests. You must LOGIN to your member account to access member pricing (top right hand corner of the website). Sponsorship opportunities for the event are available, email Field Gibson for details.
We will also be hosting a baking contest. There are two categories: pies and cakes. If you'd like to participate, please select the baking contest "ticket" when you purchase your Hoedown entry ticket. Come join us to celebrate this years Harvest and do a little "Hoedowning" too.
For event questions please contact Field Gibson (805) 860-1714 or field.gibson@dibu.com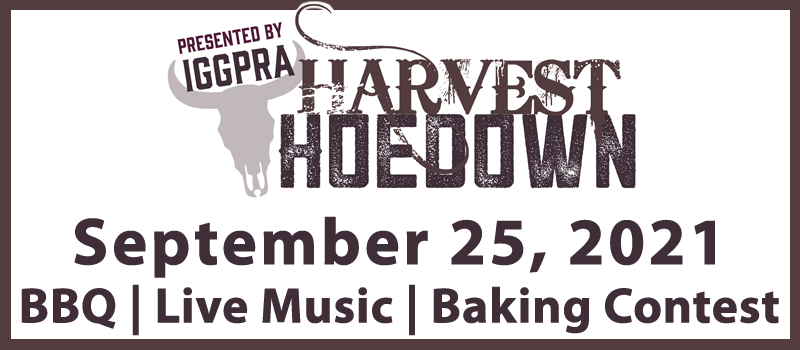 « Back to Events