IGGPRA Member Signs Available for Purchase
December 30, 2022
Showcase your vineyard with a brand new IGGPRA Member Sign!
Signs are metal and can withstand the elements so you can proudly display them on your vineyard fence, gate, or office! These signs will be printed in Paso Robles and will be available at a central pick up time and location, to be determined at a later time. Signs cost $25.00 each.
Shipping is available for an additional $10.00 per sign. If you'd like your sign shipped, please include your shipping address in the "Attendee Name" box. If you do not select "shipping," as an option, you will be contacted once the signs are printed to coordinate pick up.
To order please select, "Register" below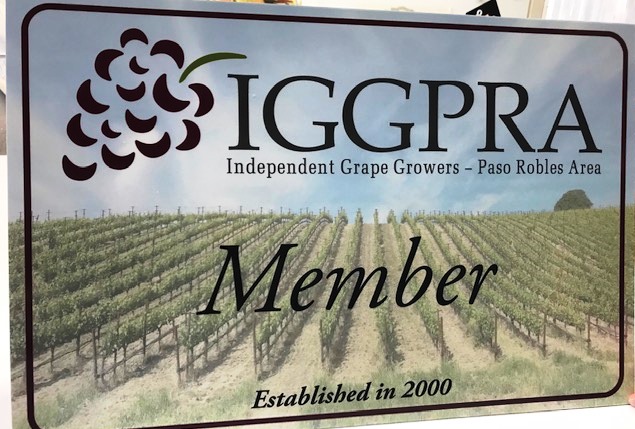 REMINDER: IF YOU WOULD LIKE YOUR SIGN SHIPPED TO YOU, please WRITE YOUR MAILING ADDRESS WHERE IT SAYS, "ATTENDEE NAME(S)."
« Back to Events