WiVi is back, March 30th!
January 29, 2022
IGGPRA Member Discount:
Free Trade Show Admission and $100 off a Session Pass when they use the discount code: Association22.
Discount code valid through Feb. 22, 2022.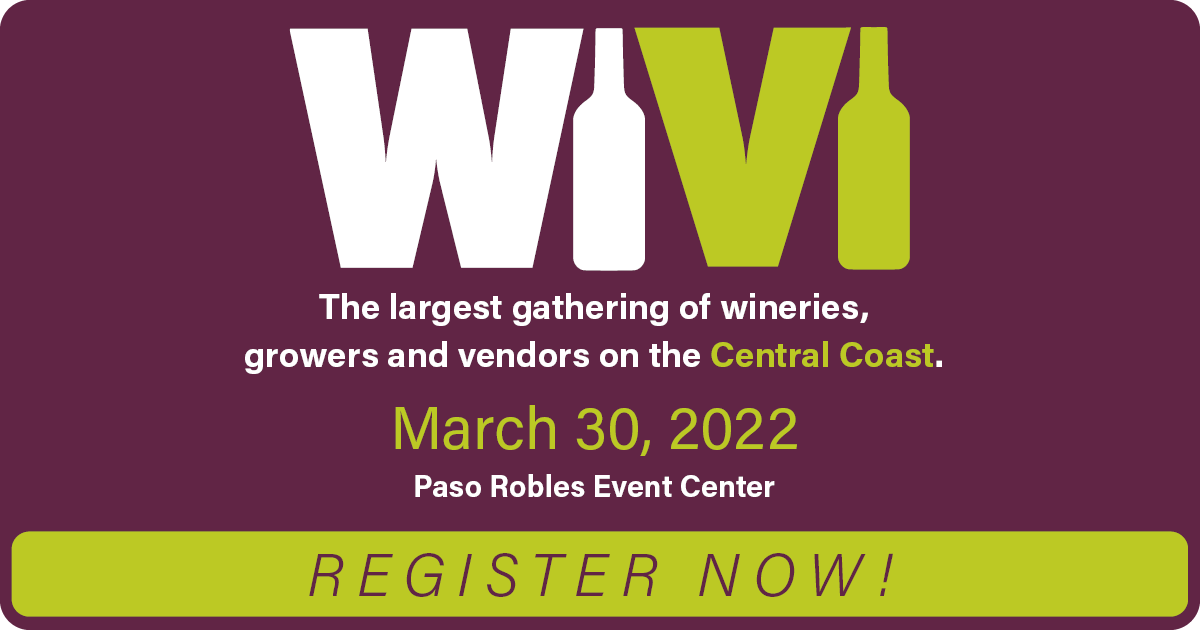 WiVi Central Coast & Central Coast Insights return to Paso Robles on March 29 and 30, 2022. These two shows cover the full spectrum of the wine industry from economics and financial updates to winemaking and viticulture to direct to consumer marketing. Both shows will be held at the Paso Robles Event Center.
IGGPRA is an Association Partner with WiVi Central Coast and is helping promote this year's WiVi 2022 trade show, conference and Central Coast Insights (CCI) event. IGGPRA members can register online for a FREE tradeshow pass and $100 off a Session Pass by using the discount code: Association22. The code is only valid through Feb. 22nd. IGGPRA will also have a booth at the tradeshow so register for that free pass and come by to say hello!

Please mark your calendars and register for WiVi 2022 at www.wivicentralcoast.com
More information on Central Coast Insights can be found at https://na.eventscloud.com/website/4856/home/
« Back to News & Updates